Month of June:
One of the many village homes we visited in Maragoli area, some miles north of Kisumu. God added 22 to His Kingdom during these 5 days of evangelism!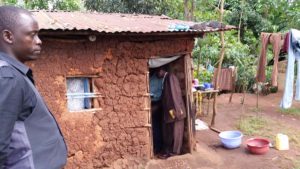 A few of the pathways we traveled to accomplish the mission God had laid out for us.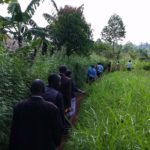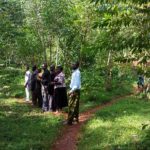 Month of July:
Our National Women & Children's Director, Dawn Chivington lead our Children's Crusade in Manyatta which touched the lives of many, many children. This year puppets which were donated by BT Church in McAllen, TX. held the attention of our children as they learned that if Jesus is with you, then even fear has no hold on you!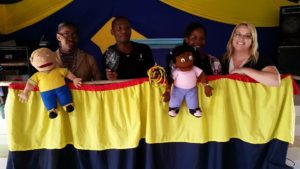 Later, Dawn along with local health officials, conducted a very successful Women's Conference at our Manyatta Worship Centre. The women who attended were blessed as they received much information of healthcare, clean water, disease control and other important topics.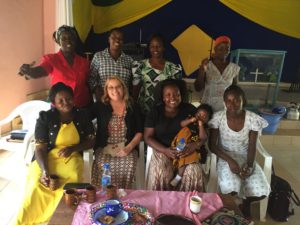 We traveled to the eastside of Kenya near Kitale where Dawn led our youth of Mailisaba church to help in the Children's Crusade there. The children as well as our youth & adult workers had a wonderful time filled with crafts, puppets, games and learning about Jesus!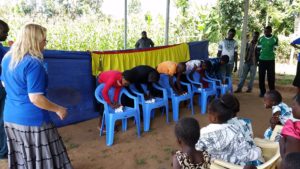 Dawn along with local health officials from Kitale had a great Women's Conference at our Mailisaba Worship Centre. The women received information of healthcare, clean water, disease control and discussed other important topics to help their families.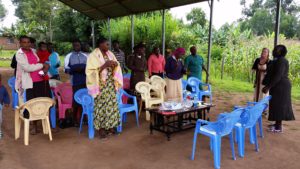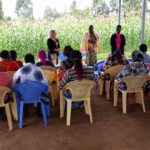 This was the 2nd baptism at Mailisaba this year. Our church congregation is growing quickly here and we praise God for His faithfulness in an area with has much opposition to the Truth.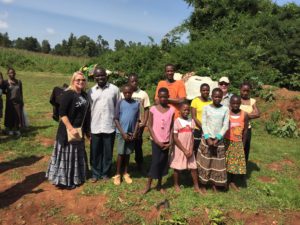 Month of August:
Traveling to the western side of Kenya near Mwingi, we found that this region had not received rain since April, over 3months! The children were very eager to participate in our Kamwingi Church Children's Crusade…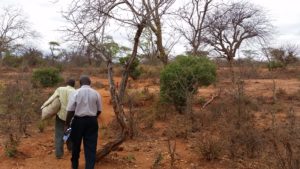 Having a water baptism sometimes needs some creativity. Since the rivers were dried up we had to have water carried in, then we dug our baptismal on our property a little distance from the church structure.  Mungu ni mwaminifu! God is faithful!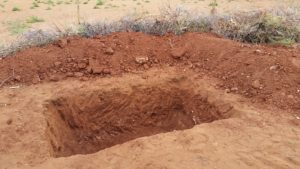 Later at the end of August, we baptized 18 of our members from Manyatta Worship Centre, north of Kisumu. It was a great day as over 100 of our congregation gathered after our worship service to join with those being baptized!